May Not Be That Significant, But Rift Is There.
     As reported by Will Reisman in his May 22, 2011 post on the on-line version of The San Francisco Examiner, Caltrain and the California High-Speed Rail Authority are not simpatico on "splitting" certain attorney's fees racked up by Caltrain.

     There seems to be a dispute over $108,834 in legal fees involved between the two, but the Authority claims it is not obligated to pay any of the disputed fees because they were not encompassed within other 50/50 costs agreed to be divided between the two entities. It may not be that signficant given that there is a total of $2.2 million in Caltrain reimbursement requests at issue. However, it does give some insight into intra-governmental fights when public fiscs are dwindling in nature.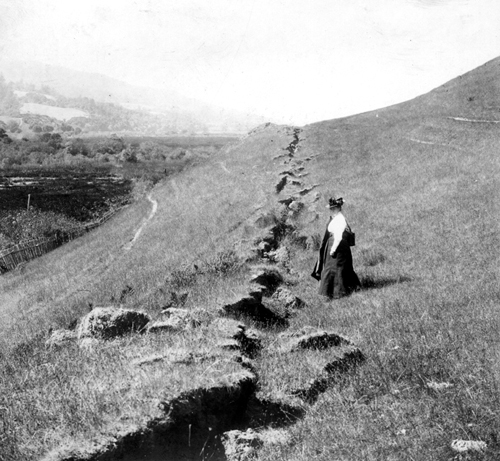 1906 SF Earthquake Fault.   USGS photograph.